Find A Local TerraClean Centre
Contact Form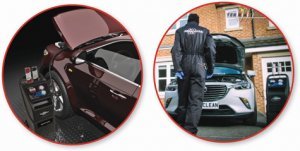 Engine Carbon Cleaning, DPF Cleaning & Injector Cleaning
TerraClean is a patented technology which cleans the inside of your vehicle's fuel system. By removing carbon we can improve engine performance, reduce emissions, and reduce costs by increasing component lifespan. Delivered as a carbon cleaning service through a network of 500+ UK & Ireland dealers. TerraClean dealers are trained professionals who understand and implement engine diagnostics to identify and resolve carbon-related problems. The TerraClean range of tools and equipment enables TerraClean dealers to clean injectors, combustion chambers, EGR Valves, Diesel Particulate Filters (DPFs) as well as sensors to help achieve optimum engine efficiency. Do not consider hydrogen-based technology or basic carbon cleaning alternatives – insist upon TerraClean every time.
DPF CLEANING
Blockages of DPF's are very common. What can be done to resolve the problem?

DPFs block due to other problems and cleaning is not enough, you need the problem professionally identified and rectified, if not done correctly the unit will simply block again after cleaning.
RESTORE MPG
All vehicle's main performance indicators deteriorate over time, this is for a variety of factors such as component wear and tear. One factor which has a significant impact you can do something about – vehicle's fuel system's becomes increasingly inhibited with carbon and contamination left from the additives within fuel – particularly cheaper fuels.
PREVENTATIVE MAINTENANCE
A TerraClean Service as part of your routine service programme will remove carbon, tars & gums, which helps prevent problems occurring and prolongs component lifespan.
REGAIN PERFORMANCE
Removal of carbon deposits significantly improves overall vehicle performance with improved drivability.
REDUCE EMISSIONS
The unique TerraClean advanced cleaning service removes most deposits from your engine, reducing your emissions, for a cleaner greener drive.






From the Blog: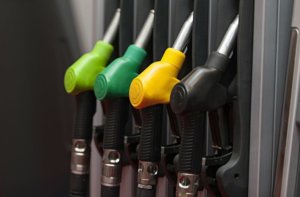 02 September 2021
What is E10 fuel and how will it affect you? Plans for E10 fuel to become...
Read More >

01 August 2020
When it comes to engine components, the car exhaust system is undoubtedly...
Read More >

15 July 2020
Buying a vehicle is a big decision for any person, family, or business. The...
Read More >
---
What Clients Say about Us
" Testimonials can be submitted by clicking here. We value your testimonials, any comments positive or negative will be passed on to members of staff or service agents mentioned, we will also take on board your opinions to enable us to improve the network and how we operate. A selection of testimonials will be listed here. Please take some time to read some of these. Links to letters or websites may be included. If possible please include the make & model of your vehicle and the name of the service agent and town in which they/you are based within the testimonials. "
Land Rover Freelander
"Purchased my Terraclean diesel de-carbonising treatment today and whilst driving back had to check I was driving the same Land Rover Freelander. Engine response, tick over, power available were enhanced beyond words and with the auto gearbox service, it truly feels like a different car. Enhanced by nice people who really do want to help at D&K Autos, Whetstone, Leicester"
James Fairlie
"I won a free TerraClean for my car on Facebook. Went through today and a lovely guy called James Price done the TerraClean for me. Also went on the rolling road by 'JM imports' before and after the TerraClean and the guys described my car as 'improvement of the morning! The change in the power etc. is unreal! I had a before and after emissions done through 'Galltec Automotive Ltd' and they could see the difference straight away. I would highly recommend this service to anyone, and customer service was second to none!! Excellent day even though the weather was rubbish. Thankyou soo much!!"
Amy Hamilton